Storms are a fact of life living in Queensland, you are better safe than sorry. Here is a quick Check list to have you prepared when a storm hits our shores.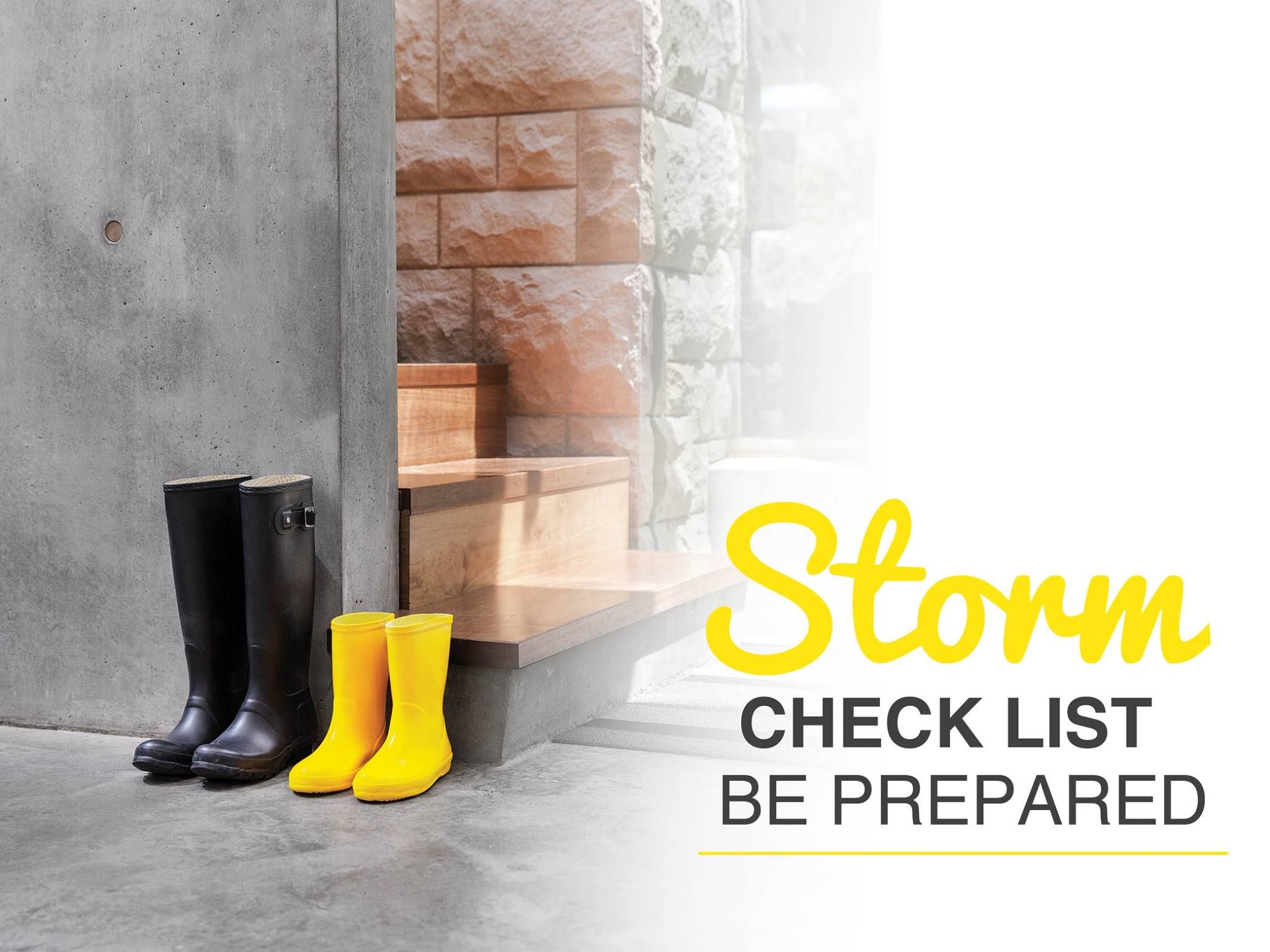 Prepare your home: Check all windows or loose furniture, tape windows if necessary and if possible, check guttering for any build up.
Pets: In the rush, don't forget to check your pets are inside safe with water and food.
Backup accommodation: If your home is prone to flooding prepare to evacuate. Even though Cyclone's may hit land in another area of Queensland, this can often result in flash flooding on the Sunshine Coast, down through to Brisbane .
Insurance: Ensure you check your insurance policies are up-to-date.
Emergency Kit: Water, batteries, non-perishable food.
Watch warnings: Keep an eye out on the warning updates on both social media and radio. Brisbane City Council Disaster Hubprovides helpful information in being prepared for and informed during a natural disaster event.
Renting: If you are renting through our property management department, please get in touch with your Property Manager to let them know any damages as soon as possible.
Contact: In case of emergency please contact the SES on 13 74 68
Keep calm: As a community, we have been through this many times before.
Safety: Stay safe and look out for your neighbours and at risk members of the community.