Thanh & Alanna Ngo are licensed Real Estate Agents and Principals of Ray White Forest Lake.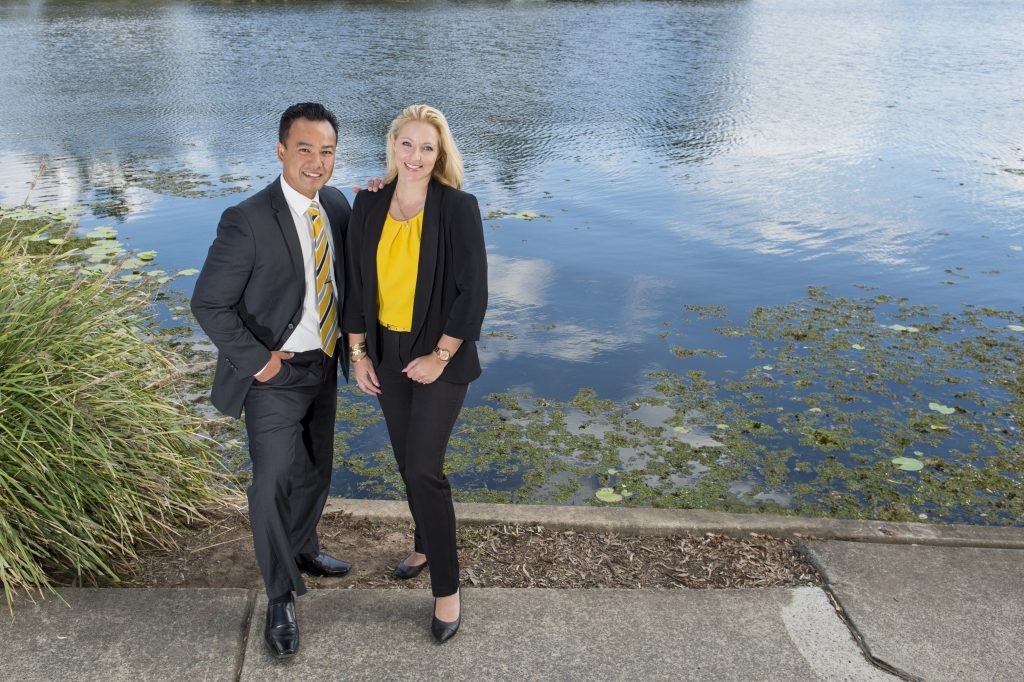 Thanh's passion for real estate was bred from an early age when he use to watch Real Estate property market TV shows in the early hours of the morning before school started in primary school. Beginning his real estate career with Ray White in 2003 in the South-West suburbs of Brisbane. Thanh has been marketing and auctioning properties specifically in the South West corridor of Brisbane and the Ipswich area for 15 years. After a successful introduction into the industry, Thanh always had the desire and determination to open and run his own business in an industry he loved. An enthusiastic and motivated individual, Thanh's excellent communication skills and organisational abilities have enabled him to establish great rapport and on-going relationships with Government bodies, Building companies, vendors and buyers alike. Dedicated to providing the best service possible and achieving optimal results, Thanh's approach is focused on integrity and commitment while his personable nature enables him to connect with people across all walks of life.
Alanna places a premium on customer service, drawing on more than 20 years of experience and out-of-the box thinking from a background of HR, recruitment, direct marketing, Sales and Property Management to ensure that her team provides the best customer experience in the business. She is constantly innovating and planning new ways for the team at Ray White Forest Lake to grow, plus has the ability to guide clients through the sales and rental process to reach their goals.
2010 presented an opportunity in itself to be Real Estate business owners. Both Thanh and Alanna now pride themselves on running a successful youthful energetic sales team while overseeing the professional management of a large rent roll. Both have honed their management talents together with enthusiasm and positive attitude for doing what it takes to succeed. Our aim is to benefit the local community by donating a percentage of our fees to local charities, schools, and businesses.
Both life-long residents of the South West regions of Brisbane and Ipswich; with exceptional local market knowledge, they are fully aware of its innate nuances. Investors and home purchasers alike can rest assured that they are able to provide professional recommendations and targeted advice. A solutions-based approach backed up by strong marketing skills and access to cutting-edge technology applications enable the team at Ray White Forest Lake to structure a tailored, results-driven campaign for each individual client.
Our RWFL Team
The Ray White Forest Lake team are leading the way with personalised service and taking results to the next level. The team pride themselves on delivering a dedicated service through hard work, local knowledge and credentialed experience. We genuinely want everyone who interacts with our business to have a fantastic experience, no matter what it is that they need. Please see our Google Review for yourself of client testimonials.
AWARDS
– Property Management Team Award 2017
– Property Management Community Contribution Award 2016- 2017
– Property Manager of the Year Award 2015-2016
– Property Management Community & Marketing Presence Award 2014-2015
Thanh Ngo Alanna Ngo
Mob: 0412 006 147 Mob: 0402 607 966
Ph: 07 3879 6777 Ph: 07 3879 6777
Fax: 07 3879 2011 Fax: 07 3879 2011
Email: thanh.ngo@raywhite.com Email: alanna.ngo@raywhite.com
FB: www.facebook.com/RWForestLake Instagram: www.instagram.com/ray_white_forest_lake